In this week's newsletter, a look at the neighborhood's forthcoming $133 million building, and then:
Talking voting with Democratic Club leader Rosario Cervantes
M Ocean View Transit and Safety project outreach
Events Around the Neighborhood
Kristoff's Picks

Anne Marie Kristoff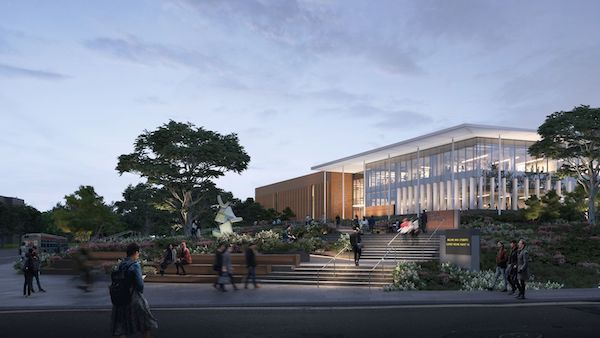 The $133 million facility will be a one-stop shop for student services and open up the campus to the community.
By The Ingleside Light Staff
In Case You Missed It
Around the Neighborhood
Anhad Naad Collective at Bird & Beckett
WHAT: A performance of raga-inflected jazz and R&B with guest singer Ashwini.
WHEN: Thursday, Aug. 31, 2023, from 7:30 to 9:30 p.m.
WHERE: Bird & Beckett, 653 Chenery St.
El Guajiro at Ocean Ale House
WHAT: Cuban Son and Latin classics performed by Johnny Escobedo, Sylvia Sherman, Mario Vega, and Roberto Medina.
WHEN: Saturday, Sept. 2, 2023, from 6 to 8 p.m.
WHERE: Ocean Ale House, 1314 Ocean Ave.
Disclaimer: Always double check event information with the event organizer as events can be canceled, details can change and errors do occur.
Kristoff's Picks